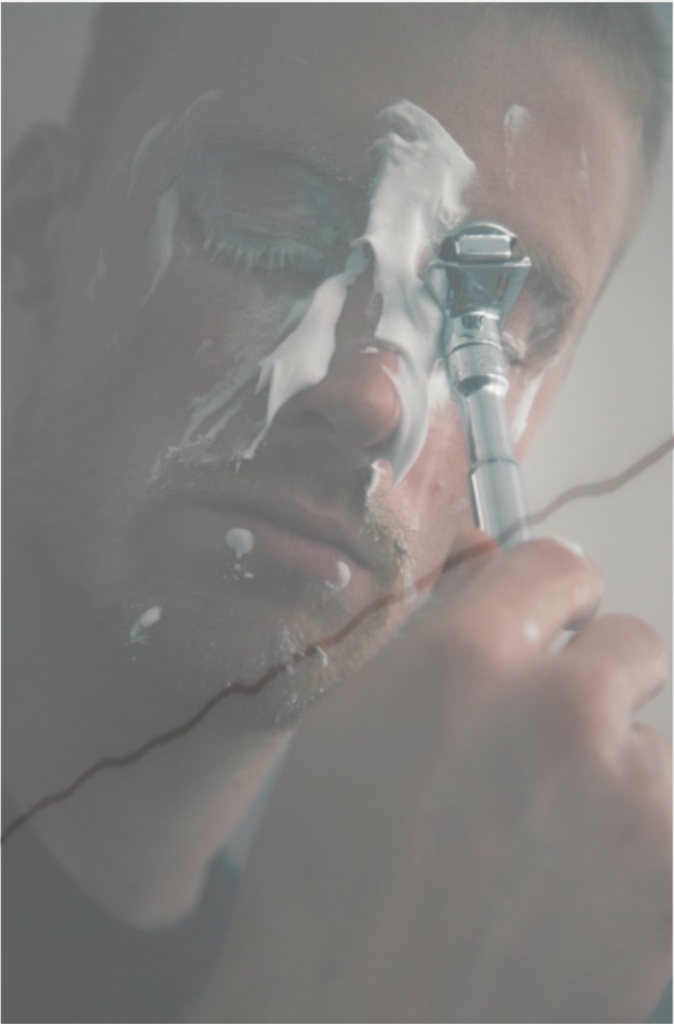 © Nadine Fraczkowski
Angst II divides the historic hall of Hamburger Bahnhof with a tightrope and a dense fog makes the architecture blur. The music of the piece embraces the entire exhibition space and subjects the painting to its own rhythm. While in the act at Kunsthalle Basel songs appeared as arias in a rather temporal order and the march, waltz, and ballad took on a role, the musical composition at Hamburger Bahnhof is played over individual systems. These spatial sound elements evoke memories of the stage set up of a rock concert or the house PA system. The pieces of music in Angst II were written especially for this act and support the work sometimes in a violently surrealist, comical way, sometimes very quietly. The compositions are primarily written for chorus, yet they are not sung by voices. They are segmented in their single tracks, played using the mobile telephones of the dancers, their sound is amplified by microphones that the dancers wear, and combine through the movements of the actors to form an orchestral whole. A tightrope walker crosses the semi-dark space like a clock that ticks and provides the pulse of the piece.
With Angst II, the historical hall of the Hamburger Bahnhof becomes the showplace of an "exhibition as opera," whose figures are combined in ever new constellations over the duration of the exhibition after the opening evening.