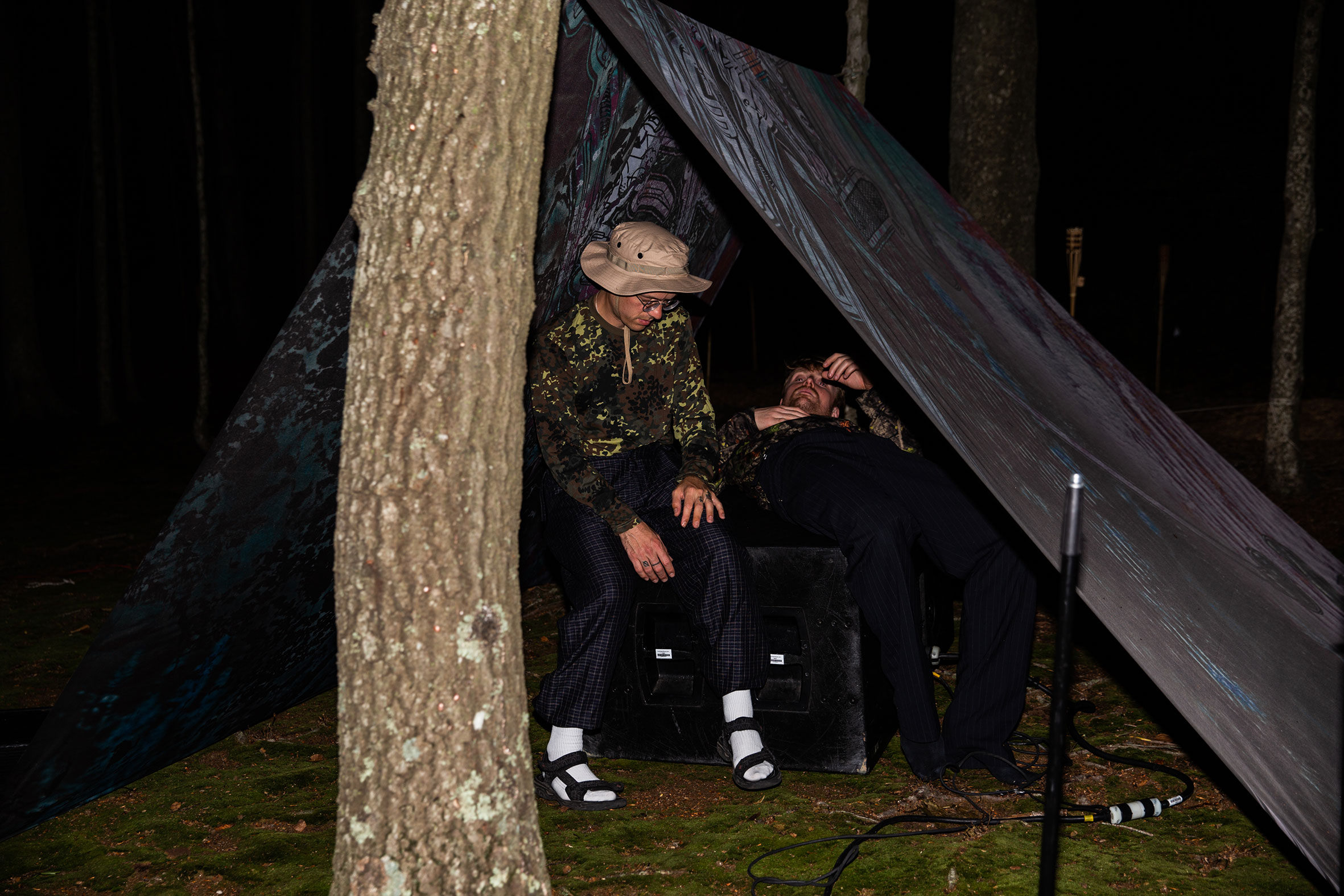 © Marina Baranova
Music score for Shadowhunter
Shadowhunter at No Moon, Brooklyn, NYC: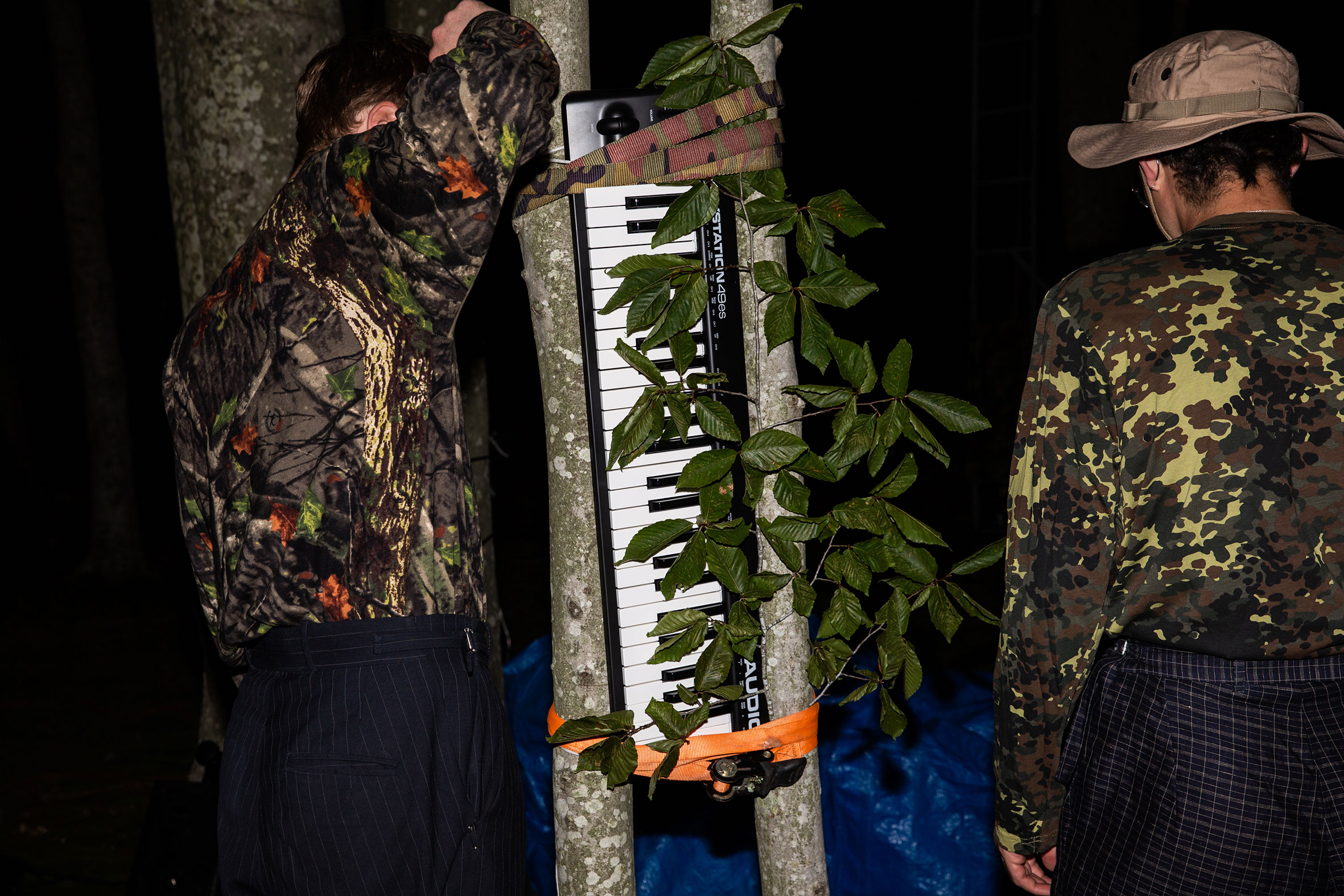 © Marina Baranova
Music strikes an area, not a point. The hunter divides his territory in a melodic counterpoint. He plays the field like a flute. In his dream he selects a sleeper. There's so much he hasn't told you, about how quickly his soul is aging, how it feels like a basement he keep filling with everything, that he's tired of surviving.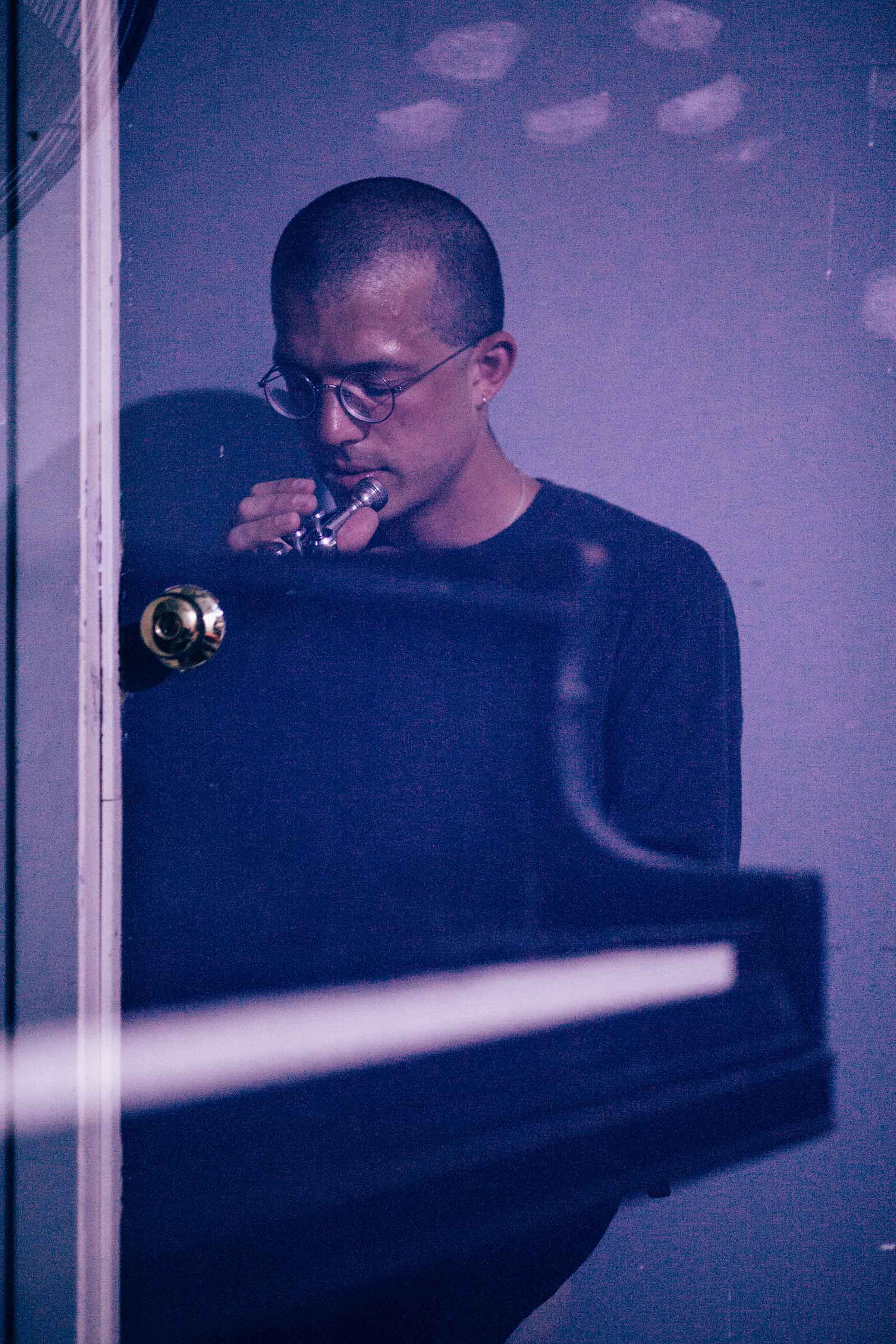 © Matthew Sherman
it doesn't matter
what she says
it matters what
she sounds like
she's going to sound
like an angel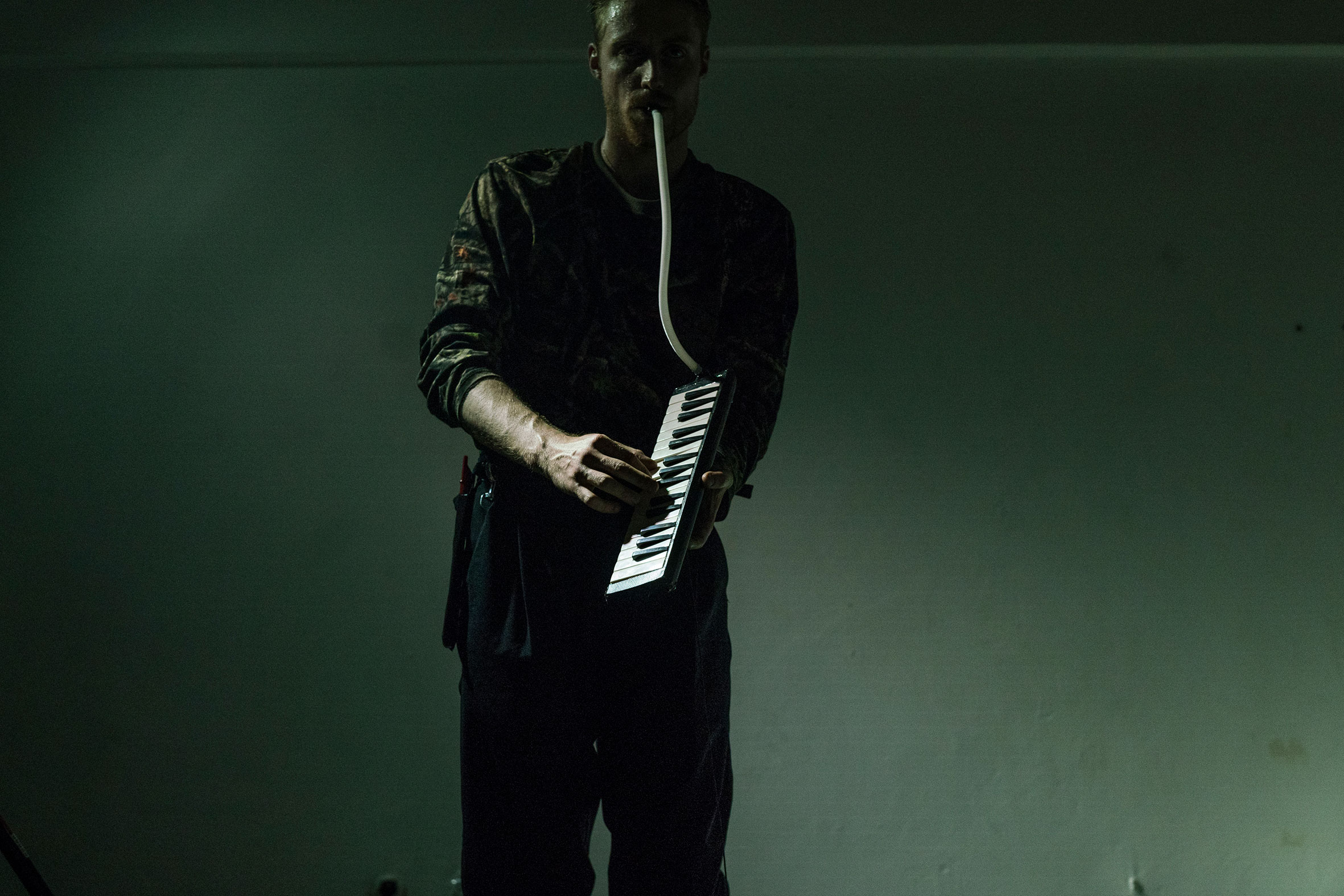 © Matej Jurčević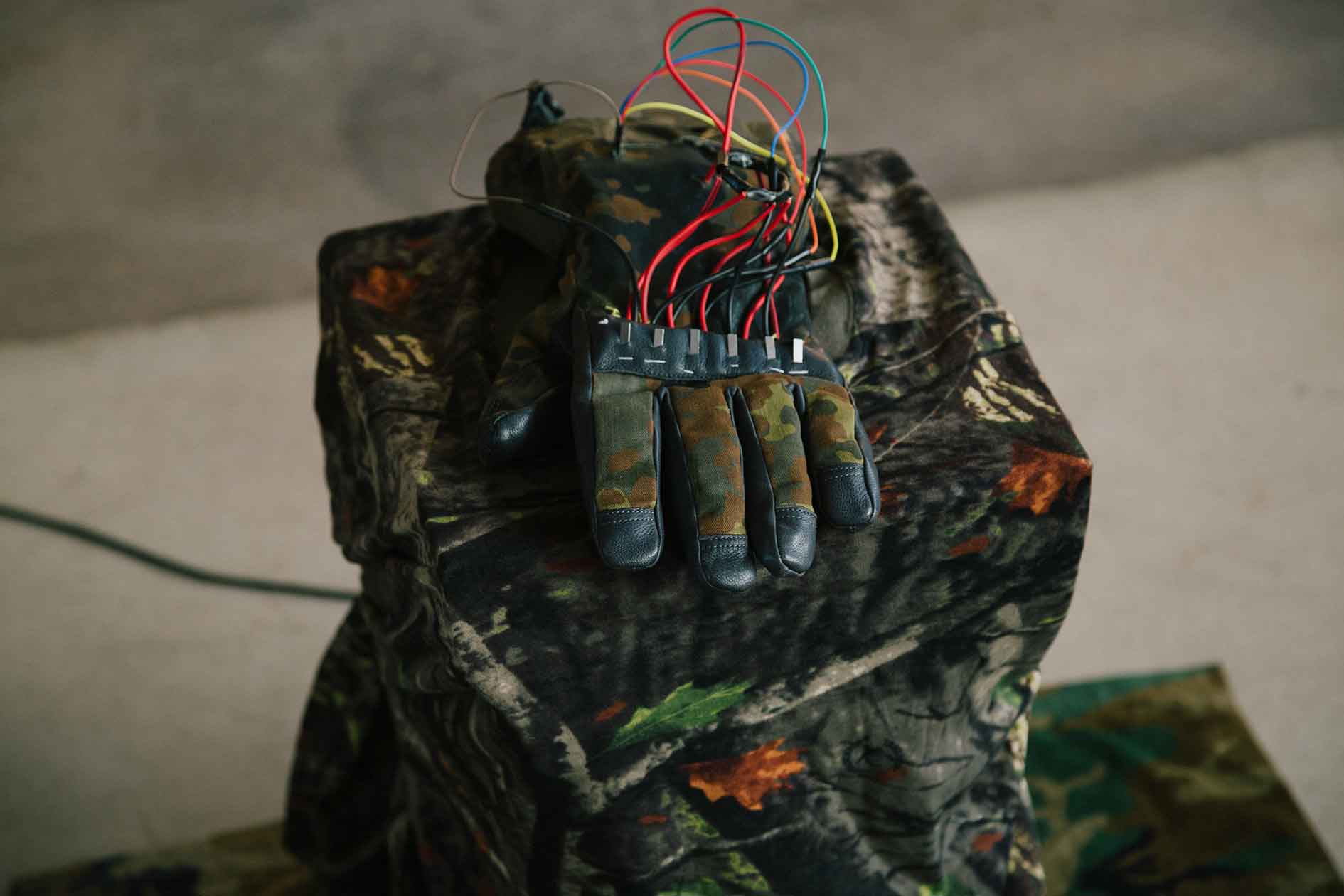 © Matthew Sherman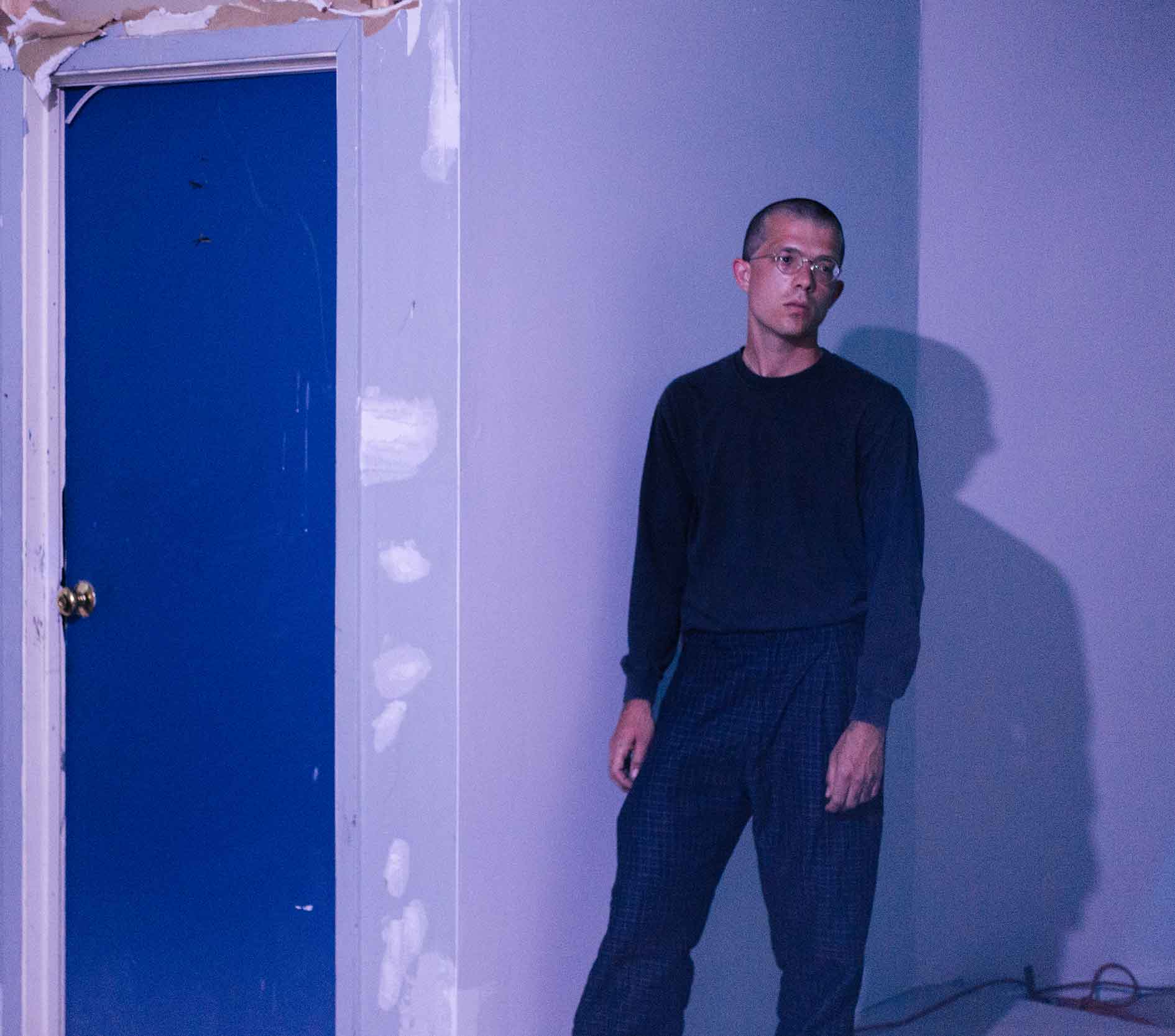 © Matthew Sherman
"In Shadowunter, the duo deconstruct sound through choreographed, game-like compositions and their own self-made instruments. Performing among an installation of these "modular music making machines", Iezzi and Bultheel created an ambiguous electronic and analogue sonic world built around a short text that touches on military and survivalist themes. The music brings to mind the neo-baroque atmospheres and flourishes of contemporary video game soundtracks.**"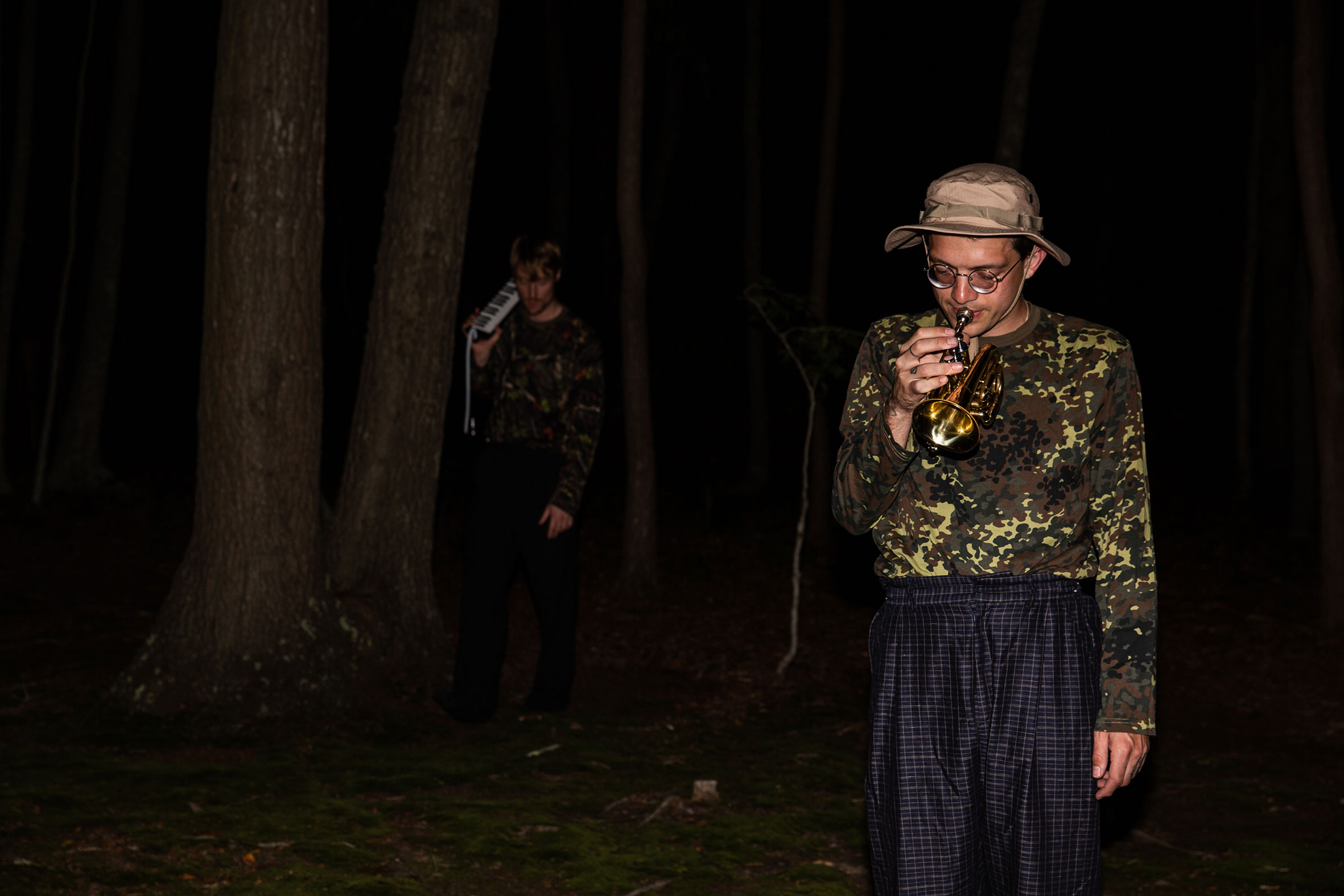 © Marina Baranova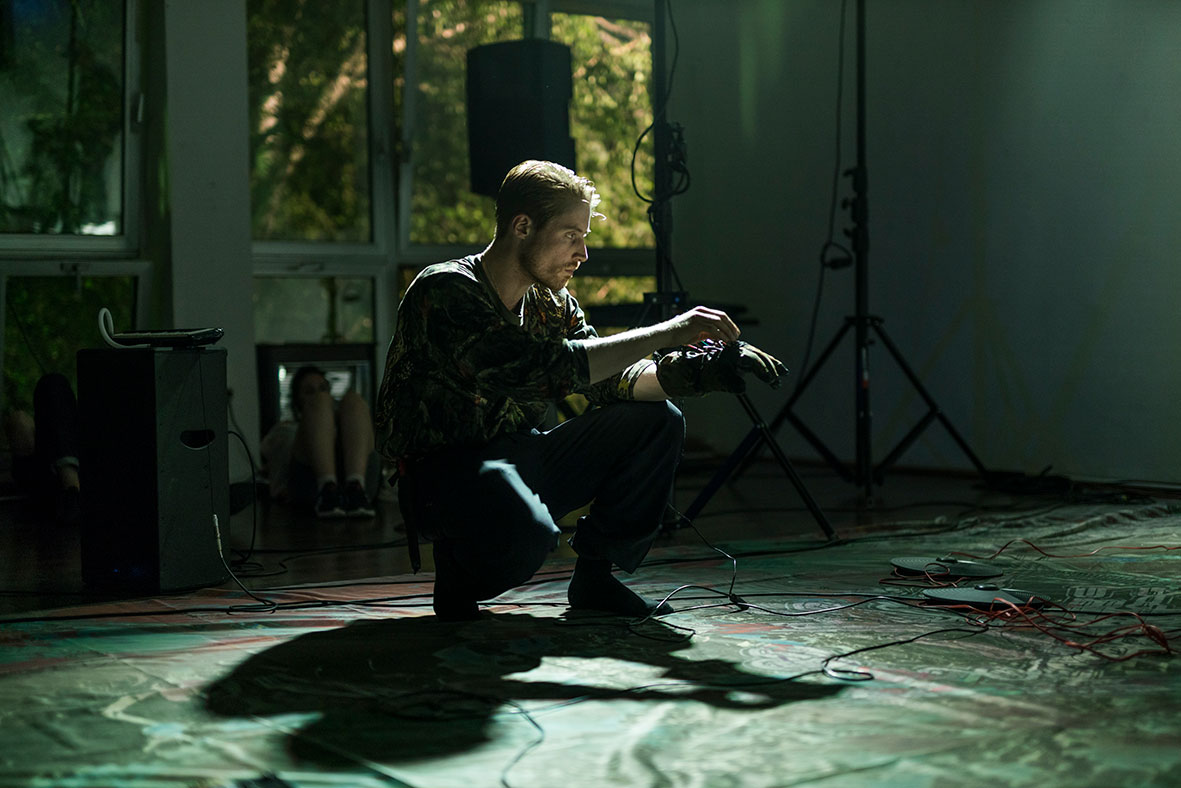 © Matej Jurčević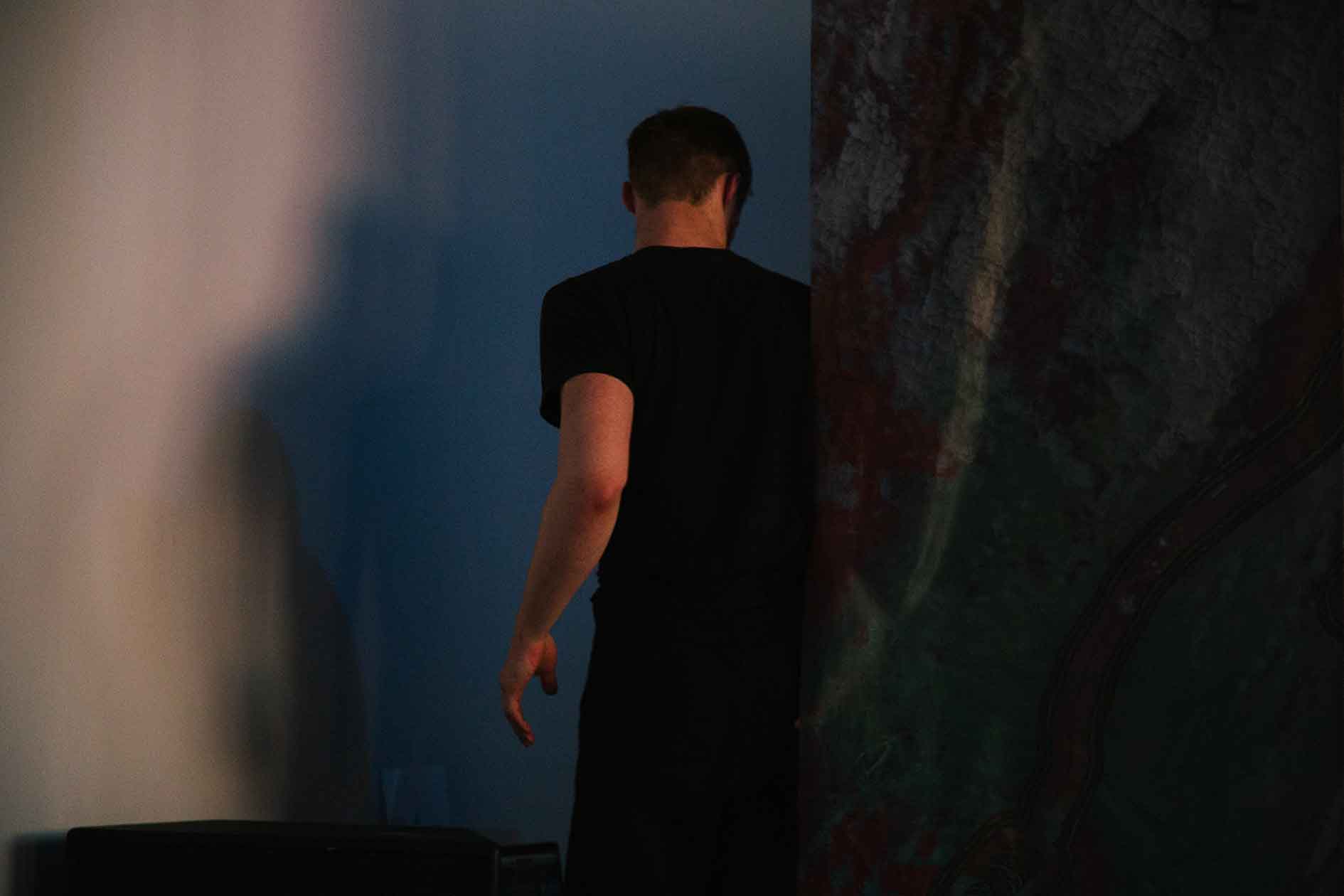 © Matthew Sherman